Looking for a new challenge? Run in the Kobe Marathon!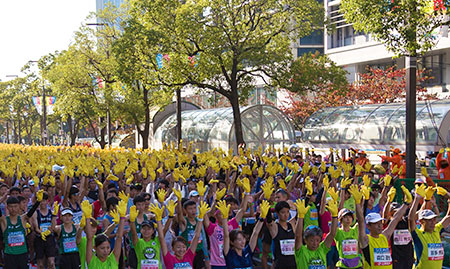 The opening ceremony
(Sunflowers of "Thanks and Friendship")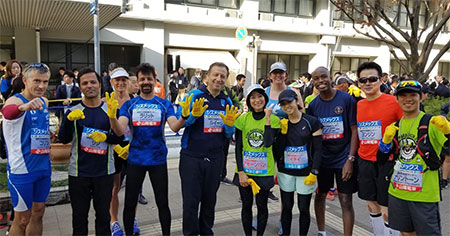 International exchange promotion runner
The Kobe Marathon will be held on November 15, 2020, in one of the most beautiful cities in Japan, Kobe!
It starts in front of city hall, where the stone monument commemorating the Japan's first marathon in Kobe stands, and the course passes between the gorgeous Rokko Mountains and the shining Seto Inland Sea.
The Kobe Marathon 2020 has been recognized by the World Athletics as a Silver Label status in international road races. In other words, the Kobe Marathon has been recognized as a high quality race in fields such as race management, course measurement, timing and results, media services, medical supply services and participation of international elite athletes,etc.
At the same time, this is a full marathon with a maximum run time of 7 hours. And also the course is mostly on level ground, and it's possible even for beginners to complete the run.
The Kobe Marathon is a competitive and fun marathon race.
Crowds of well-wishers line the entire course to cheer the runners on, reflecting the marathon's theme of "Thanks & Friendship".
KOBE is an exciting city!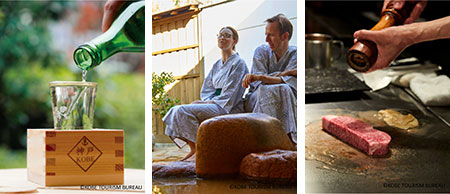 Kobe is an exciting, cosmopolitan city that excels in developing gastronomic delights not limited to Kobe beef and Japanese sake. Delectable desserts, a cornucopia of baked goods, stylish European menus, tantalizing Chinese stall food, and more are being prepared every day. It is also home to Arima Onsen, a hot spring area famous for its ochre-colored hot water that is perfect for soothing your post-marathon aches.
Come to Kobe not just to run, but to also experience all the amazing things our fantastic city has to offer!
We recommend these contents, if you want to know more about City of Kobe!!
Read the Kobe guide book!
KOBE GUIDE BOOK
Published by KOBE TOURISM BUREAU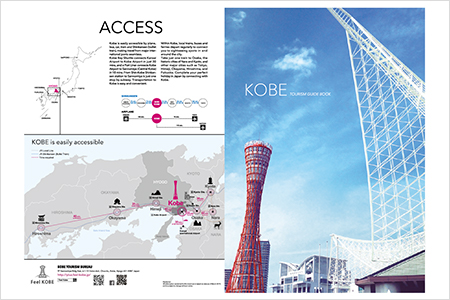 Click here for maps & guidebooks.
More about attractive Kobe city!
Feel KOBE +
Discovering the Joy of KOBE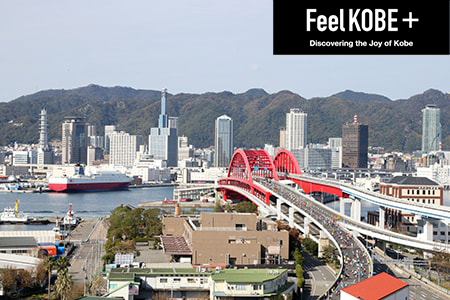 Click here for general infomation.